Massage Therapy
---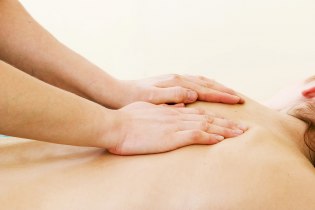 We have an amazing Massage Therapist, Sally Nibbelink, in our office on Fridays. With a vast knowledge and many years of experience, Sally performs: Integrated Massage, Deep Tissue, Neuromuscular, Swedish, as well as Pregnancy, Labor, and Postpartum massage.
New clients only - Intro Sale Two massages for $90.
Usual rate: $60 for one hour Massage.
Watsu:
In 2010-11 Sally spent 200 hours in training through a program at Longmont United Hospital to become a Certified Watsu Practitioner. This is a form of aquatic bodywork, done in a warm water therapy pool. It is useful for treating many conditions including stress, chronic pain, arthritis, fibromyalgia, and many physical disabilities. Sessions are done in a private pool just north of Longmont. The pool is equipped with a Lift for safely moving disabled clients into the water.
Watsu Sessions can be scheduled by contacting Sally directly at 970-532-4387.